Tallinna Paber decided to take in interns through the Erasmus+ programme – and our first experience was great! Our intern Nikolas Falas has volunteered to write a few words about his two-month experience here: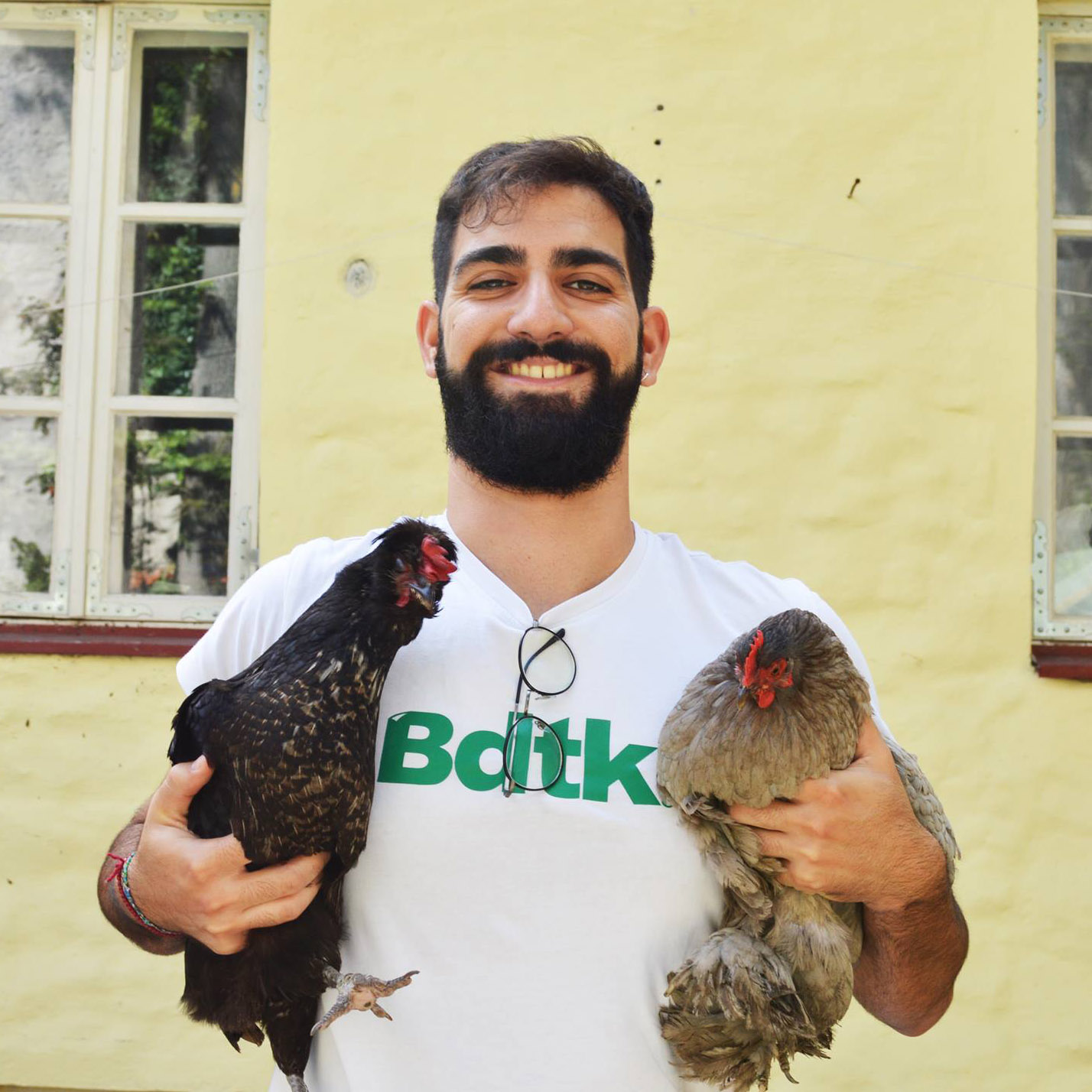 When I first applied for an internship in Tallinna Paber, I had no idea where Tallinn or even Estonia were. The idea of learning how to write calligraphy, how to print in letterpress, and especially how to make handmade paper, made me fall in love with the place only while visiting their website. Ever since I was a kid, I've been interested in everything handicraft. Even though I am studying graphic design, I try to combine graphic design with handicraft techniques whenever possible. The overuse of the computer for design brings on the need of going back to old handicraft techniques; a nice combination of the two will bring unique results, as I got a chance to prove during my internship at this creative company.
I still remember my first day when I got here. Even though I made a small research on the city and its traditions, I was a bit shocked when I got here. It was like I landed in another century. A fully medieval place in the Old Town, and the only thing that was familiar to me were the chickens, the dog, and the cat. But it only took me a few days to feel like at home, the people here welcomed me as if I was a part of their family, even though some of them don't speak English. Now I sometimes cook lunch for all of us, I pray in Greek before lunch, and I cannot believe that I will soon have to leave this place.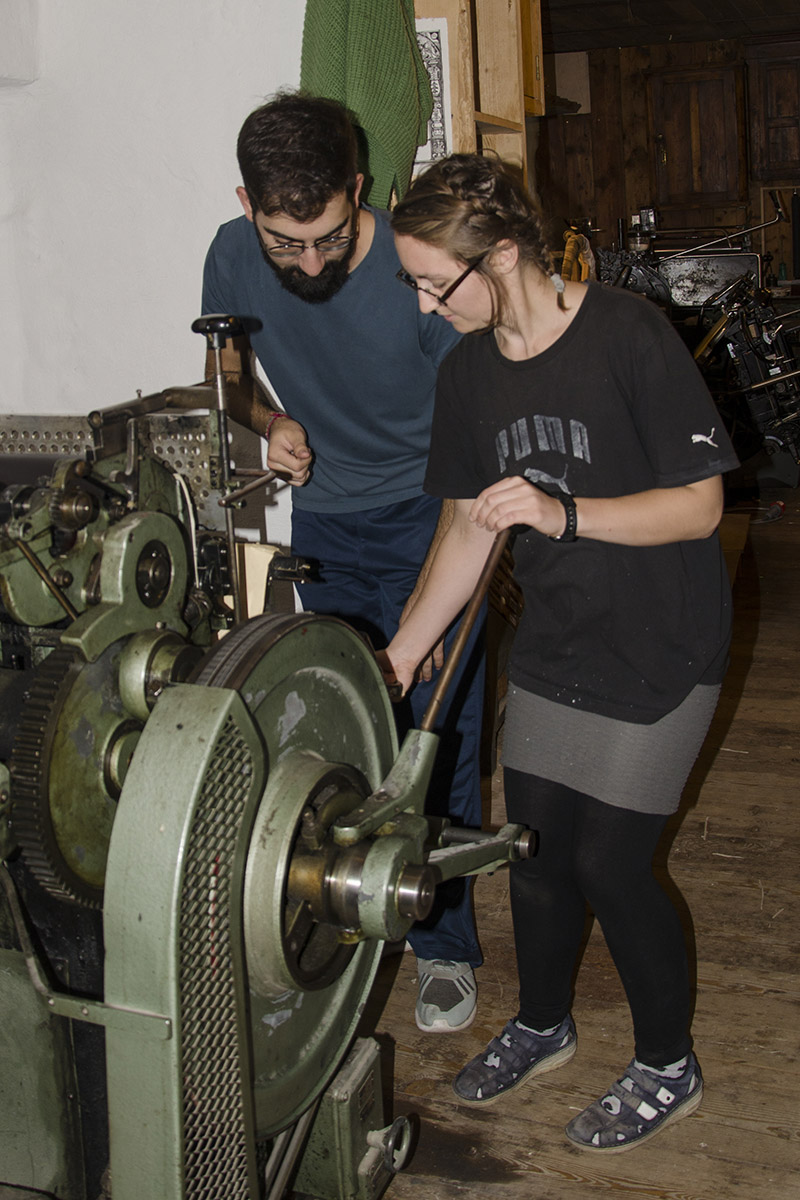 The knowledge I gained here is priceless. Except from my main tasks, that is to create a set of ready-made wedding invitations in Russian, Estonian and English for our costumers, and help with any design and photography work which comes up, I had the chance to take some calligraphy classes with Tatiana Iakovleva, who is an amazing teacher. Before I thought that in order to write calligraphy you just need to take a piece of paper, ink, and a calligraphy pen, and simply start writing. But I was completely wrong. She showed us several exercises that you have to do before you start writing, to make your hand move more freely, and at the same time to be able to control it. We started by gently throwing a group of feathers to each other, making circular movements, and we ended up throwing knives. I know it sounds crazy, but it gets even more crazy when you later move on to write on the paper. It's like you have been practicing for hours, and you get an amazing result.
Moreover, I also learned how to make a very popular product that we sell in our shop:
seed bombs
. It is recycled and coloured paper pulp with seeds inside; if you pour water on a seed bomb, you will see the amazing process of recycling – paper decomposes as flax grows out of it. During my last days here I had a chance to make my own handmade paper. I was very excited about the diffferent materials you can use to create it, and the amazing result you get. That is also why I made a small research on paper-making in the books we have here; I am planning to write my thesis about the possibilities of using recycled paper in new ways. Furthermore, I designed my own business card and then had a chance to print it myself in letterpress method on our handmade seed paper, under the instructions of our expert printmaker Hannah.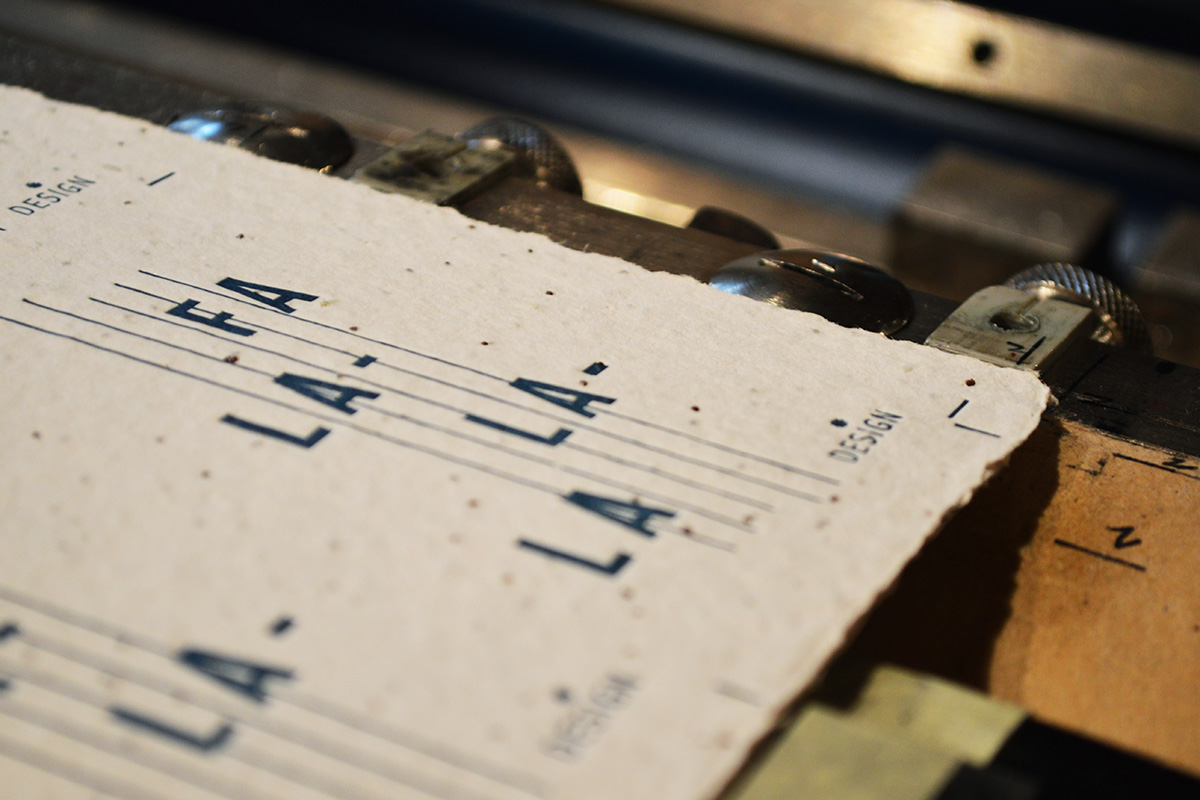 I have without doubt learned a lot here, however two months is too short a period to really learn what this place can offer you. These two months here played a major role in my development as an artist and designer. As the first design intern here I can definitely say that the knowledge I got here is worth more than years of studying.
Thank you, Nikolas, it was a pleasure to have you in our company!