Hi, I am Masha, 26. I'm originally from Russia and I've been living in Tartu, Estonia, for 6 years now. If everything goes well, I'm going to graduate from Tartu Art College (Kunstikool Pallas) and get a BA degree in Media and Advertisement next spring (2019).
I went to do my compulsory internship to Labora, because I was looking for a nice calm place with good, kind people to work with. It's very hard for me to work in even a semi-stressful environment with a lot of very serious and busy people, because of my mental health issues. My aim was to concentrate on classical design and to work with my hands, because at school we do a lot of graphic design and video production, using computers more than pencils and hands. My coursemate, a good friend of mine, had previously done her internship at Labora. She was so happy about the place and people!
"It's like small Hogwarts!" – she said
So I went for a job interview and after a tour of the place (they always give tours, even if just one interested person shows up) I understood that my friend was absolutely right. They took me in and I was as happy as an 11-year-old wizard.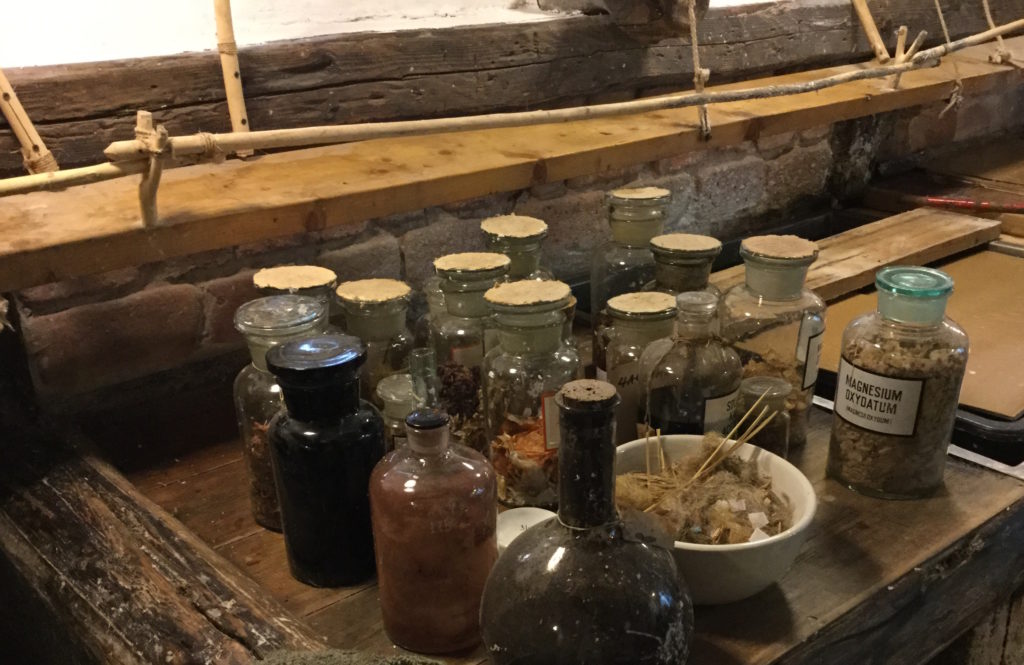 So, what did I do at Labora during my 4,5 weeks of internship? I learned a lot. How to make paper, the basics of calligraphy, and letterpress printing. How to fold dust covers and seedpaper cards. How to make lunch for 10 people and how to escape from the dishwashing duty, but also how to think about other people and to cooperate with them. The team is international, people speak at least 5 languages with each other, new folks come, while others leave, and then come back. We all had lunch together every day.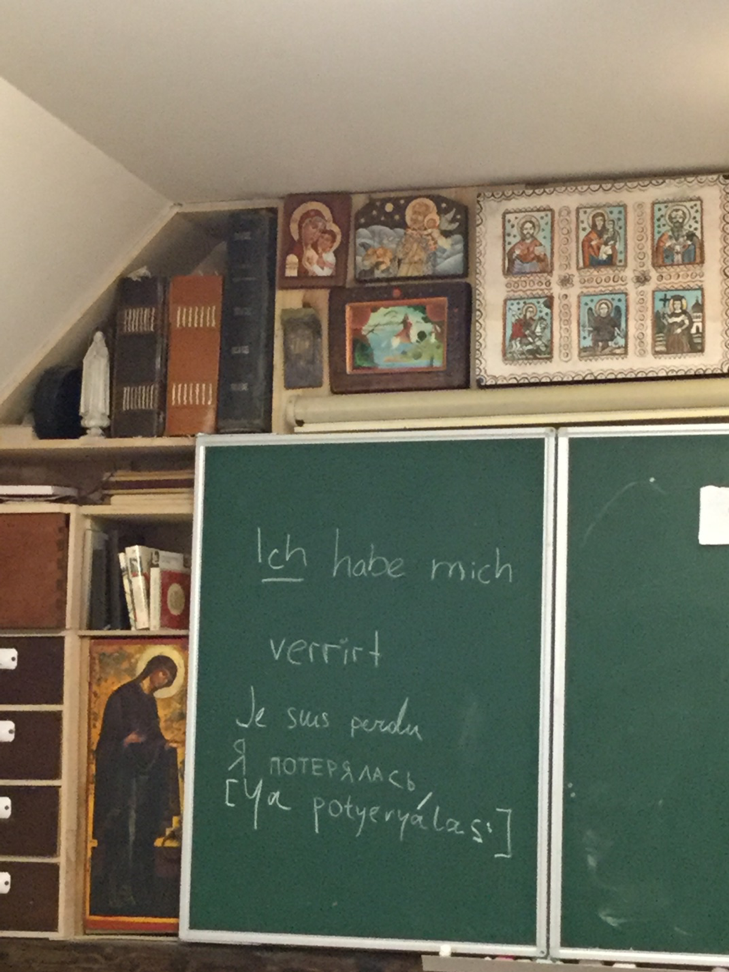 I also worked on some things myself: Christmas cards designs and catalogue in collaboration with a lovely intern from Germany. Also a handmade postcards catalogue. I helped with the new Poetics of Endangered Species: Estonia book presentation and did my own small art project – an icon of St. Thomas, hand drawn on the paper I made myself. It was my gift to Labora.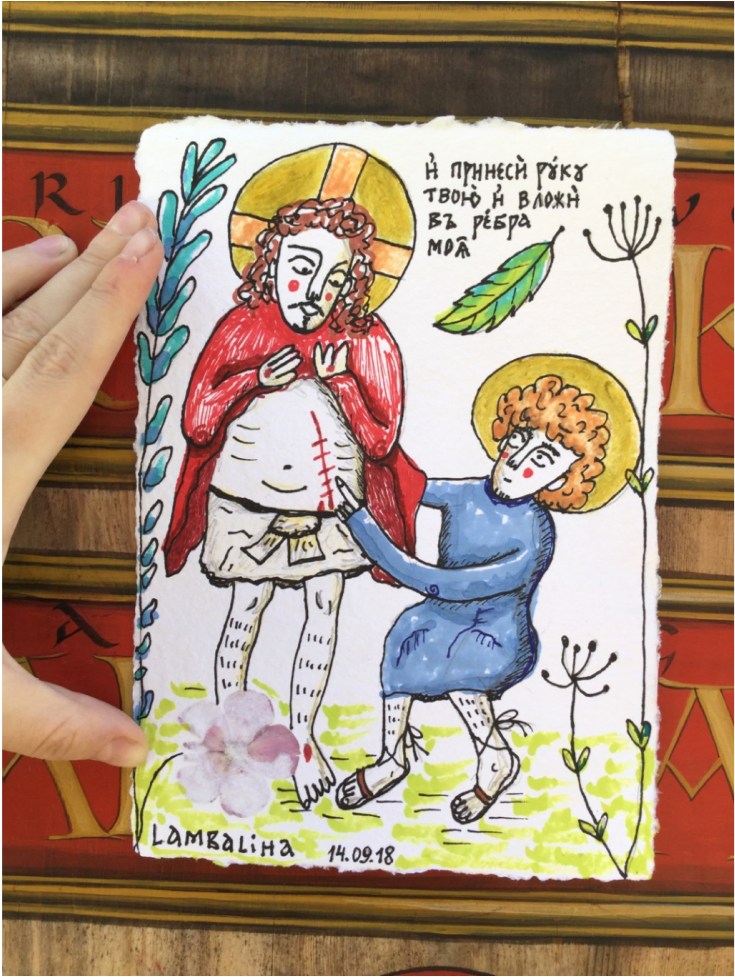 The Ukrainian Cultural Centre where Labora resides was built and made by people with their own hands. After the Soviet times, Laboratooriumi street in Tallinn was full of abandoned, empty, and half-destroyed buildings. People, who are still the heart of Labora and the Ukranian Cultural Center, built workshops, kitchens, cupboards and bedrooms with wood and steel, all in a medieval-like style. That's what makes the place unique and with a spirit of its own.
Every little corner of Labora hides surprises and masterpieces: icons, drawings, wooden toys, kettle collections, and special tools. Outside the building a garden is situated with Leonardo's water machine and the Seven Sins Puppet Theater made of wood. You can also drink coffee on the rooftop.
Labora family cares for nature. I had the honour to witness a new handmade book being published – The Red Book of Endangered Spices: Estonia. I made my own impact – during the big cleaning up before the presentation, I didn't allow Veronika to kill bugs and spiders (yeah, they always live in old buildings, one should be ready for them). I took them to the nearest city garden. I was promised a sculpture of myself, the bug savior, the Hermione of Labora. I wouldn't care even if it was covered in bugs – I want to be remembered in this place, which I will always come back to.
Photos and blog post by Masha. Have a look at her work here and her new project here.