Speaking of eco-friendly products, seed paper is definitely one of them. Seed paper is made by hand from 100 % recycled paper and while it is made, seeds are added directly into the paper pulp. The thought is simple – seed paper cards are meant to be enjoyed and later on, when they have no other use, planted. The paper's cycle comes to an end, yet it brings something new – wild flowers to decorate your garden. Our former intern Nikolas picked up this idea and designed Labora seed paper into eco-friendly bags. Here is his account of the result: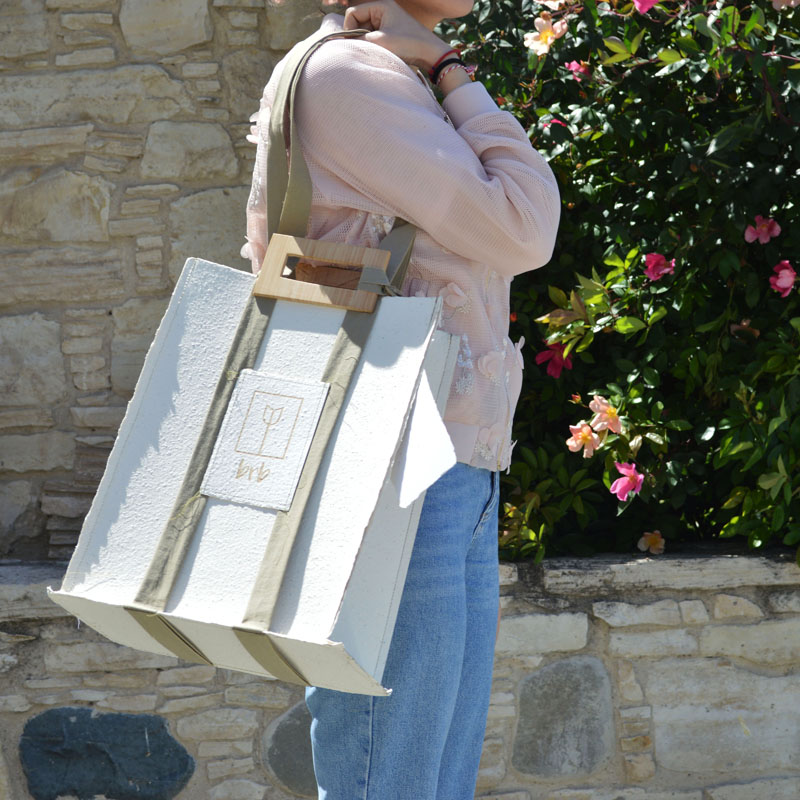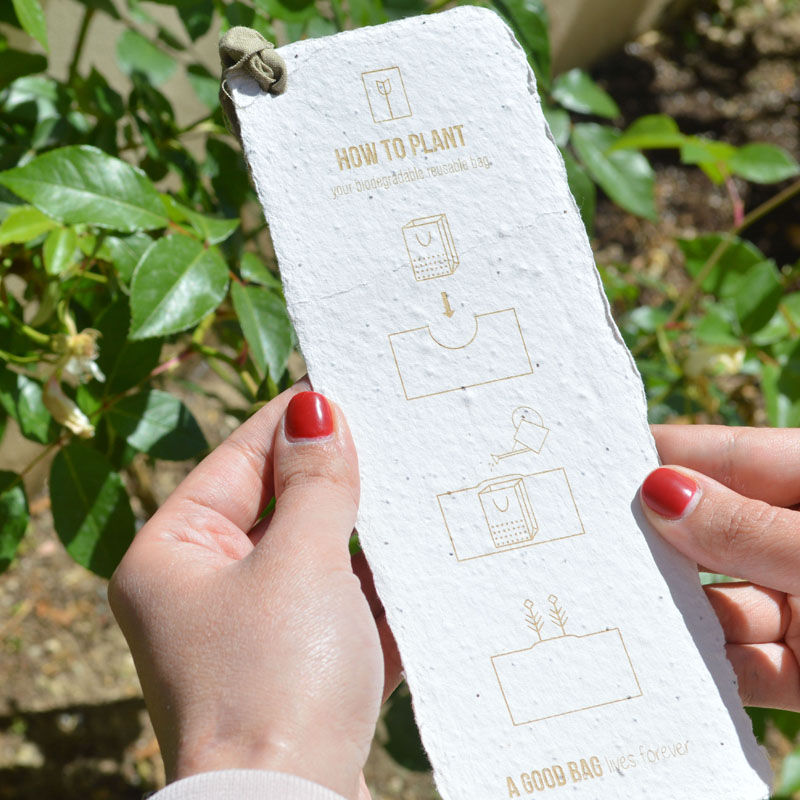 My Erasmus internship at Labora last summer inspired my thesis project. The creation of handmade paper with embedded seeds amazed me, so I decided to take it one step further. After conducting a short research on the usage of plastic bags, I saw that all member countries of the EU must limit their usage by 2018. Some of the countries had already taken measures to reach this goal. Nothing had however been done in Cyprus, yet.
I came up with the idea to create a biodegradable and plantable bag. A lot of research on product design followed, and with the help of my supervisor Dr. Nicos Souleles, I succeeded in creating BRB – Biodegradable Reusable Bag.
The project was fully appreciated by all of the professors and scored 10 out of 10! They even suggested to take the project further; I asked my professor Eva Korae to join the team and together we applied for the Climate Launchpad Competition, the biggest green business ideas competition. We were chosen to be one of the nine ideas that would attend the coaching sessions. We achieved third place in the National Finals and advanced to the Global finals!
A special thanks to my Labora family for the help and support. It was a project born in this amazing place, in the heart of Tallinn Old Town. Now it is not just a bag, it is an ecosystem.